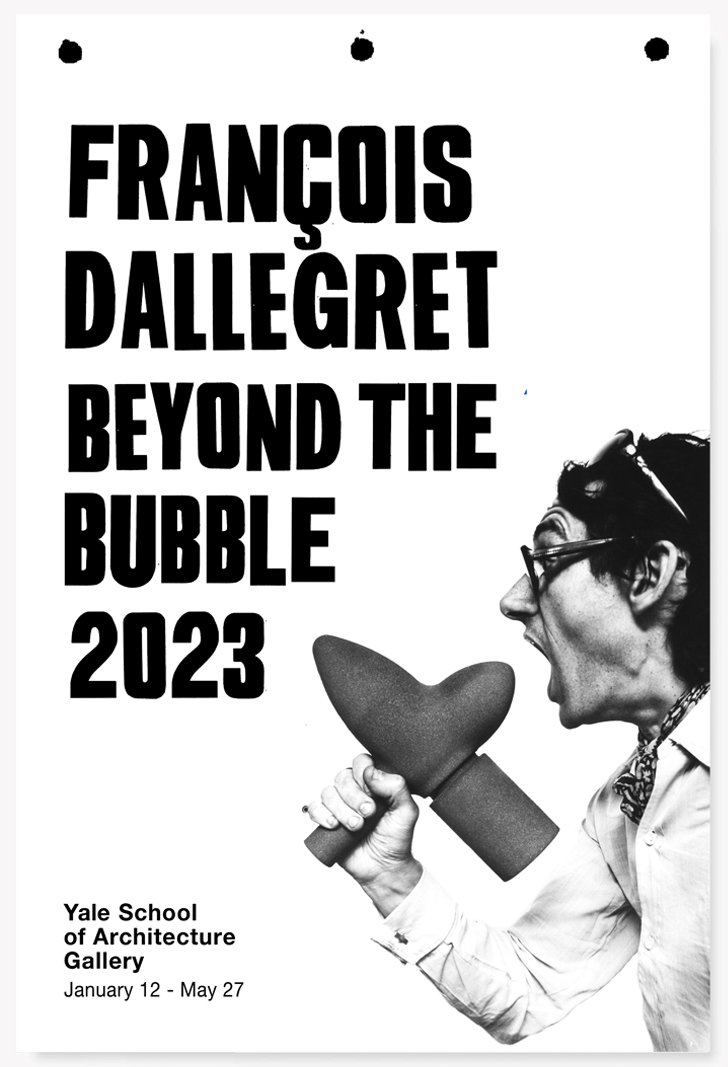 François Dallegret: Beyond the Bubble 2023

Yale School of Architecture Gallery
3D tour of exhibition

Review: Anthony Paletta in The Architect's Newspaper

January 12 - May 27
François Dallegret: Beyond the Bubble 2023 draws from sixty years of drawings, objects, films, and ephemera produced by the Montreal-based architect, artist, and designer François Dallegret. Born in Morocco in 1937, Dallegret received his architectural training at the École des Beaux-Arts in Paris before settling in Montreal, by way of New York in 1964. The following year, invited by Art in America to collaborate with Reyner Banham on the publication of his seminal essay 'A Home Is Not a House,' Dallegret produced a series of meticulous illustrations that launched his international reputation. His first architectural commission, Le Drug, a pharmacy-cum-discothèque in downtown Montreal, established him as a central figure of the Canadian architectural avant-garde of the 1960s and 1970s. In 1968 Dallegret told Time magazine that "New York may be where the action is, but in Montreal you can be a pioneer" and that is exactly what he did, forging an enigmatic practice that collapses the boundaries between design and life, body and technology, persona and product.